ABOUT
My name is Tom. I have been working with computer graphics, for years. I am also creating other, strange, artistic pieces, like wall painting or clocks. Sometime, when an inspiration comes to me, I am using a piece of paper and the pencil.
BEGINNINGS
At the beginning, there was only a pencil and simple computer graphics (pixel by pixel). Next, a real computer graphics arrived. Meanwhile photography, photomontages and, currently, vector graphics.
SKILLS
Pencil, computer graphics (including vectors), photography, a bit of 3d, advertisements, designings, visualizations and preparation for a printout.
CONTACT
If you are interested in cooperation – do not hesitate to write. Please, click on a contact button, above or send the message from the form on the bottom of this page.

At the beginning, there was a darkness... The God, seeing that boredom, he created a Pencil. He had been scratching his head, for a long time, before he created a canvas to draw on it. However, there was to much darkness for a real adventure with a painting, thus he created the sun. When he was done with his first sketches, he realized that they were good, and he put them alive. Sky, Earth, Animals and then a human. This last one was given the Pencil and was told:
"Go and draw what you want to draw".
-------------------------------------------------------------
Na początku była Ciemność... Bóg widząc tę nudę stworzył Ołówek. Długo drapał się po skroni, zanim stworzył Płótno na którym mógł rysować. Jednak było za ciemno na dłuższą przygodę z rysunkiem, dlatego stworzył Słońce. Kiedy już skończył swoje szkice i zobaczył, że są dobre, ożywił je. Niebo, Ziemia, Zwierzęta i na koniec... Człowiek, któremu przekazał ołówek i powiedział:
"Idź i dorysowuj do mojego dzieła co Ci się podoba".

My favorite
Vector Graphics
CorelDRAW and Illustrator
are based on vectors, which lead through locations called control points or nodes. Each of these points has a definite position on the x and y axes of the work plane and determines the direction of the path; further, each path may be assigned a stroke color, shape, curve, thickness, and fill.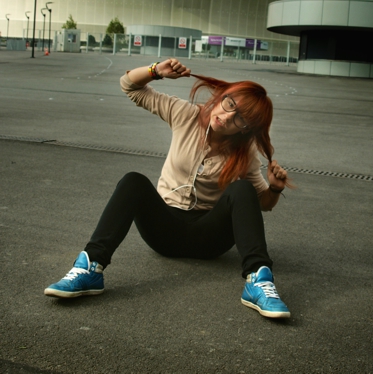 Photography
mostly for fun
Fotografia to drugie moje hobby za fotografią. Moje dziwaczne spojrzenie na świat. Fotografuję ludzi, głównie portrety, ciekawe obiekty, widoki, przedmioty, rośliny. Amatorsko, głównie dla zabawy. Jeśli podobają Ci się moje zdjęcia, zapraszam do kontaktu.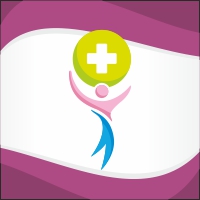 Design
logo / poster / visit card
Projektowanie to przygoda, którą uwielbiam. Często na zlecenie ale również dla zabawy i rozrywki. Wizytówki, plakaty, wizualizacje, logotypy i wiele innych. Zainteresowanych współpracą zapraszam do kontaktu.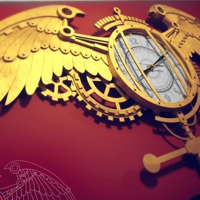 Finished Ideas
handmade / design + laser cutting
Od pomysłu po realizację, wzory na ścianę, projekty do wycięcia laserem. Ulubiony temat: steampunk
Art washes away from the soul the dust of everyday life
Pablo Picasso